VoIP and Collaboration
Telecommunications encompasses IP Telephony as well as traditional PBX and key systems and Unified Communications.
Request a Consultation
CMC & Consolidated
Communications
Improve the Way Your Employees Work in the office and remotely

IP Telephony
Hosted Cloud-Based VoIP Phone System
Small to Medium-sized businesses are increasingly turning to Hosted Cloud-Based Phone Systems for ease of use, costs to deploy and maintain, and mobility. These systems provide the Unified Communication capabilities that empower your team to have ad hoc video conferences, online chats, web presentations, and team meetings with the click of a mouse or by sending a simple email. Hosted Telephony Solutions provide the ease of use, mobility, and flexibility that was out of reach for many businesses of this size. CMC is proud to offer these hosted services from most of the Carriers in Maine.
*Consolidated Communications is our preferred partner for Hosted Telephony Solutions, bundling affordable dedicated Fiber Internet Connections with Cisco's world-class Webex Telephony Solution
Premise/Public or Private Cloud-Based Systems
Companies requiring a dedicated phone system customized to their specific requirements often look to virtualization when purchasing a new phone system or when refreshing their existing telephony hardware. CMC has partnered with Mitel to provide a telephony solution that our customers can upgrade from the original proprietary hardware to a virtualized environment with a simple migration of their Mitel Licenses. Additional Unified Communications capabilities (MiCollab) can be added to the virtual environment, providing ad hoc video conferencing, online chats, web presentations, and team meetings with a click of the mouse or a simple email.
In addition to Unified Communication, a wide range of Mitel Contact Center applications can be layered on top of the Mitel MiVoice Business base software. Call to schedule a web demonstration of all the Contact Center functionality available:
Contact Center Management
Workforce Scheduling and Adherence
Automatic Call Distribution
IVR Routing
Call Recording
Agent and Supervisor Productivity Reports
Integration with leading CRM solutions
Website Integration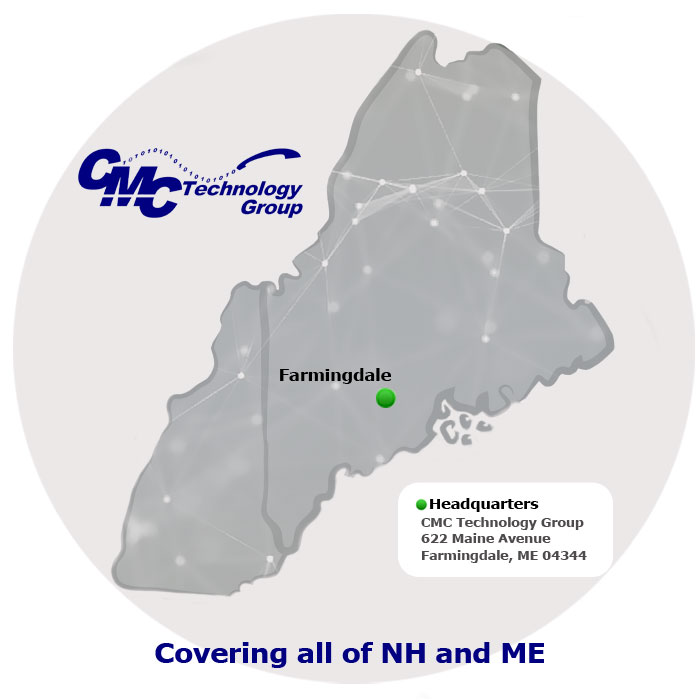 CMC Technology Group
622 Maine Avenue
Farmingdale, Maine 04344