About CMC
We're here to help you realize the productivity gains and ROI you have been expecting from your computer systems all along.
Request a Consultation
CMC & Consolidated
Communications
Technology that promotes mobility and unified communication throughout your business
CMC Technology Group is a Maine-owned and operated communications business. We provide our customers with the following services;
Communications Solutions
Networking & IT
Structured Cabling
Public Safety
Our focus is to bring the latest technology to our customers in a managed and cost-effective manner. Over the years this principle has helped us migrate our SMB customers from premise-based phone systems to state-of-the-art Cloud-based VoIP Phone systems offering the latest in mobility and UcaaS services.
Larger CMC customers, requiring a dedicated telephony system customized to meet their requirements, are being migrated to a virtual environment as they refresh their hardware providing them the option to choose between a cloud or premise-based virtual environment. As technology and society change the way businesses communicate, CMC is there to provide our customers with a strong partner to help them through these changes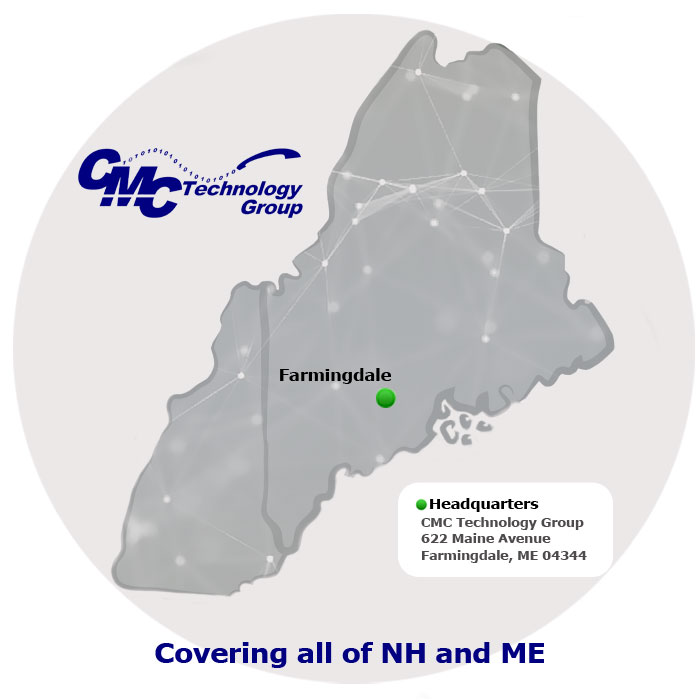 CMC Technology Group
622 Maine Avenue
Farmingdale, Maine 04344