Networking & IT
Our focus is to keep your IT systems operational, available, and secure, so that you can focus on the everyday demands of expanding your business, managing costs, and increasing revenues.
Request a Consultation
CMC & Consolidated
Communications
Partnering with CMC allows organizations to focus on the demands of growing their business, while we keep their systems secure and up to date.
CMC offers a full suite of Network and customized IT managed services. Because IP Telephony systems are so tightly integrated with computer networks, CMC offers advanced network design, installation, and support. We are a local partner and resource for all your IT requirements, including:
Customized Managed IT Services
Desktop and Server Support
Remote Network Performance and Utilization Monitoring
Firewall Installation and Management
Malware and Anti-Virus Protection
Premise and Cloud-based Backups
Click the link or call today for a free consultation.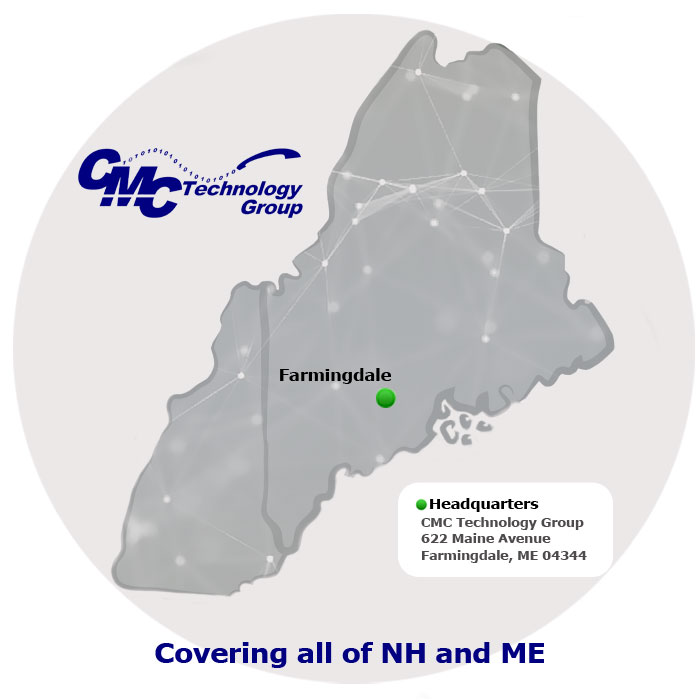 CMC Technology Group
622 Maine Avenue
Farmingdale, Maine 04344